---
Dr. Bruno is a trusted physician and friend to Duarte, Monrovia and surrounding communities. She has 30 years of experience in Pediatrics and Adolescent Medicine and also treats adult patients. She values the opportunity to partner with her patients and their parents to achieve physical, emotional and spiritual wellness. In her spare time, Dr. Bruno enjoys gourmet cooking, reading, traveling and outdoor activities such as running, biking, paddle boarding and just a day at the beach.
News & Events
We have free health education classes and events happening in your neighborhood, right at your fingertips! With HealthyWay, you can take steps to keep happy and healthy!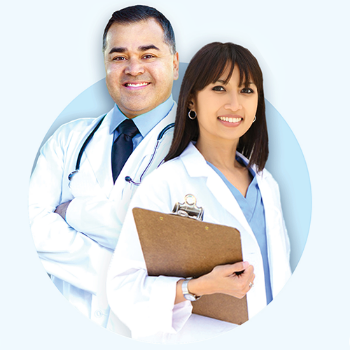 Regal Medical Group
There's a reason more than 550,000 members across Southern California have chosen us as their medical group. Trusted for more than 40 years, we deliver quality, coordinated care you can trust, and healthy support for chronic conditions, and more.
---
Our goal is to keep you updated by sharing the latest COVID-19 public health information and available resources. As information is rapidly evolving, we recommend that you stay informed by joining our email list.