Locations
George Chidi, M.D.
340 North McKinley St
#105
Corona, CA 92879
Get Directions
---
Dr. Chidi has been serving the Corona community for more than 35 years. He believes in a preventive care approach that integrates holistic solutions designed to treat the mind and body, and is known for his compassionate and respectful nature. Dr. Chidi is a trusted voice in his field as an Assistant Professor of Clinical Medicine at the University of California, Riverside School of Medicine. When he is not treating patients, he enjoys giving his medical expertise to volunteer initiatives and travelling with friends and family.
---
---
Education and Accreditation
Medical:

University of Massachusetts Medical School

Internship:

USC LA County Medical Center

Residency:

Assistant Professor of Clinical Medicine
News & Events
We have free health education classes and events happening in your neighborhood, right at your fingertips! With HealthyWay, you can take steps to keep happy and healthy!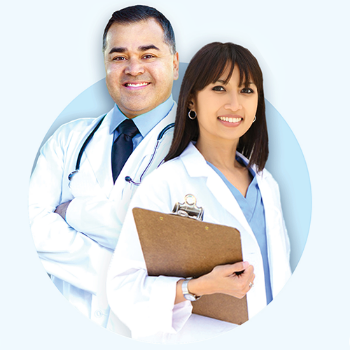 Regal Medical Group
There's a reason more than 550,000 members across Southern California have chosen us as their medical group. Trusted for more than 40 years, we deliver quality, coordinated care you can trust, and healthy support for chronic conditions, and more.
---
Our goal is to keep you updated by sharing the latest COVID-19 public health information and available resources. As information is rapidly evolving, we recommend that you stay informed by joining our email list.