Return to Nav
If you are experiencing an emergency, please call 911
Regal Medical Group
Urgent Care Simi Valley
Closed Today
Closed Today
Closed Today
Closed Today
Closed Today
Closed Today
Closed Today
Where to find us
2755 Alamo Street
Suite 100
Simi Valley
,
CA
93065
US
Cross Streets
Located on Alamo Street right off the 23 freeway at Sycamore exit
Clinic Hours of Operation
NEW EXPANDED HOURS! We are now open 11:00 AM to 10:00 PM 7 days a week, including holidays - no appointment necessary!
| Day of the Week | Hours |
| --- | --- |
| Monday | Closed |
| Tuesday | Closed |
| Wednesday | Closed |
| Thursday | Closed |
| Friday | Closed |
| Saturday | Closed |
| Sunday | Closed |
Specialties
Urgent Care
Walk-In Clinic
Services Available at Regal Medical Group Urgent Care Simi Valley
Physician & Primary Care Services Available

Urgent Care
Walk-in Clinic

Insurance Accepted

Accepts most HMO, PPO, Medicare, and private insurance. Call (805) 325-0432 to check your plan.

Languages Spoken
About Regal Medical Group Urgent Care Simi Valley
We understand that life can get busy and you don't always have the time to wait hours to receive immediate care. That's why our urgent care center is designed especially for you. We offer faster, convenient service 7 days a week, Monday to Sunday, 11:00 a.m. to 10:00 p.m., including holidays. No appointment necessary!
Conditions Treated
Cuts
Scrapes
Burns
Bruises
Sprains
Fractures
Mild Abdominal Pain
Mild Chest Pain
Palpitations (Racing Heartbeat
Skipped Beats
Extra Beats)
Fever
Headache
Back Pain
Nose Bleed
Mild Shortness of Breath/Breathing Difficulty
Sore Throat
Cough/Cold
Nausea
Vomiting
Diarrhea
Constipation
Rectal or Vaginal Bleeding
Mild Dehydration (IV Medications/Infusions)
Mild Car or Bicycle Accident
Earache
Toothache
Dizziness
Swollen/Painful Arms or Legs
Rash
High Blood Pressure
Vision/Eye Problems
Bladder or Kidney Infections
UTI
Kidney Stones
Sexually Transmitted Infections (STI
STD)
Blood in Urine or Stool
Neck Pain
Fainting
Lightheadedness
Abcesses
Boils
Mild Head/Face Injuries
Joint Pain
Diabetes (Not Controlled)
Free Events and Classes Hosted By Regal Medical Group Urgent Care - Closed Simi Valley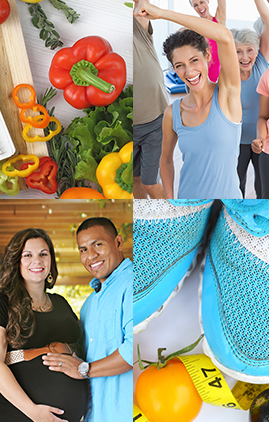 We offer many different health education classes and events right in your neighborhood - free of charge. This is a great way to learn more about your health, taking the steps to remain happy and healthy.
Nearby Clinics
8:00 AM
-
6:00 PM
7:00 AM
-
6:00 PM
8:00 AM
-
6:00 PM
8:00 AM
-
6:00 PM
8:00 AM
-
6:00 PM
Closed Today
Closed Today
117 East Live Oak Avenue
Suite 101
Arcadia
,
CA
91006
US
(626) 446-8492